Establishing a global corporate sustainability function at Nikko AM has been critical to setting our sustainability strategy and ensuring that global initiatives are well-coordinated and effectively implemented. The global corporate sustainability team aligns local initiatives with the firm's focus on diversity and inclusion, reducing inequalities, and environment and climate.
In each local office, corporate sustainability is driven by working groups whose members are ambassadors of local initiatives. The nine working groups located in Japan, Europe, New Zealand, Singapore, and the US work closely with the global corporate sustainability team to champion and build a strong sustainability culture within the firm.

Diversity & Inclusion
---
Japan LGBT Working Group
The Japan LGBT Working Group aims to raise awareness and understanding of LGBT issues and foster change both inside and outside the company to the betterment of both LGBT employees and individuals. In 2020, Nikko AM announced our support for marriage equality by signing the American Chamber of Commerce Japan (ACCJ)'s viewpoint on marriage equality in Japan. Members of the Working Group also participated in Rainbow Crossing Tokyo 2020, marking the first time we have joined a career forum focused on diversity and LGBT.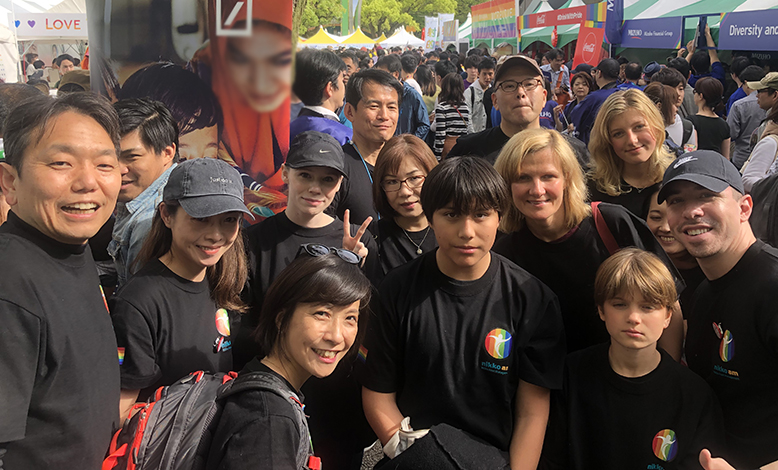 Japan Women's Working Group
The Tokyo group aims to provide a stronger support system for women at Nikko AM. It regularly plans a variety of initiatives, including Lunch and Learn sessions for employees, training and empowerment seminars, and external speakers. While the Women's Group focuses on grassroots actions, Nikko AM works to implement top-down initiatives to further enhance the working life of women at our firm. We are first Japanese asset manager to be a signatory of the UN Women's Empowerment Principles*, which has become a bedrock in the foundation of our policy creation with regard to women.
*Based on Nikko Asset Management's research. As of 23 April, 2019.
Japan Abilities Working Group
The Japan Abilities Working Group recognises the needs of our employees with different physical or mental needs and by extension, enhances the working environment for all employees. The Japan Abilities Working Group recognises the needs of our employees with different physical or mental needs and by extension, enhances the working environment for all employees. In 2020, the Group invited a visually impaired employee from a major US IT company to talk about her extraordinary upbringing and experiences working at different companies. She spoke about how she has always pursued anything she puts her mind to despite her disabilities. The Group also hosted a seminar on mental health, giving employees the opportunity to ask candid questions about a topic not often discussed openly in Japan.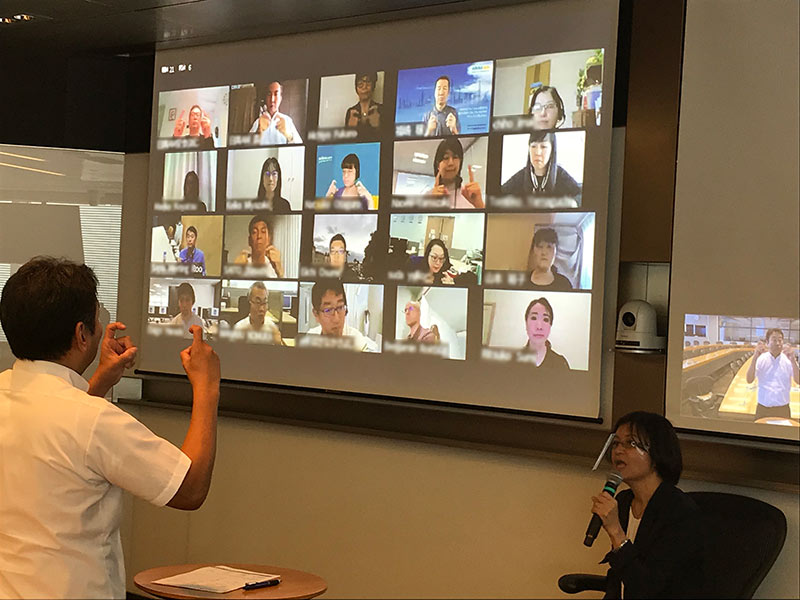 Reducing Inequality
---
Japan
In September 2019, Nikko AM Tokyo hosted an internship for Syrian graduate school students, providing 3 participants with experience and skills for working in a professional environment in Japan. The interns are members of the programme Japanese Initiative for the future of Syrian Refugees (JISR), which is implemented by the Japan International Cooperation Agency (JICA). The programme was introduced to Nikko AM through its relationship with UNHCR.
New Zealand
During a difficult year of lockdowns, our New Zealand office received training on modern slavery from Tear Fund, which raised awareness that people in wealthier countries can be contributors to the problem through both consumer choices and how the internet is used. The training we received, and the steps the New Zealand office has taken against modern slavery, reflect the fact that a number of jurisdictions, including the UK and Australia, are requiring that anti-slavery practices be included as part of their legal framework.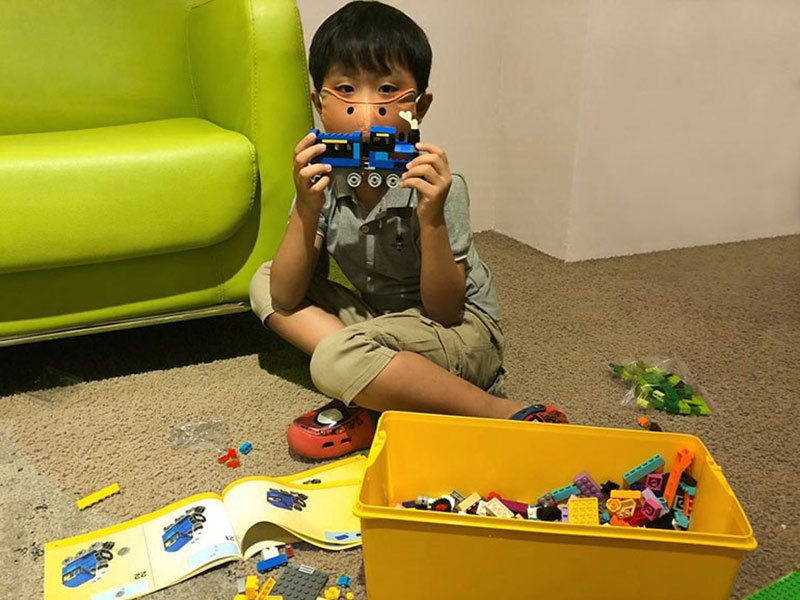 Singapore
In May 2020, as the Singapore office went into its second month of mostly working from home, staff ran a fundraiser for two organisations – one supporting low-income women, and one providing free food to the less fortunate. In December, the Working Group also launched an "Adopt-a-Lego" drive in partnership with ReadAble, an NPO that promotes literacy among children of low-income families. Staff sponsored 43 Lego sets as an education aid for children aged 3–11 years old, which were distributed to the children in time for Christmas.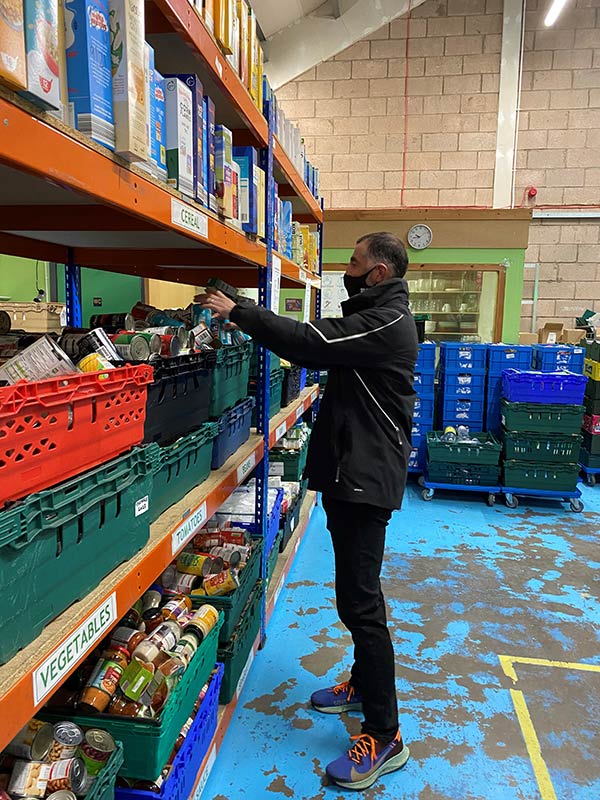 UK
In 2020, the EMEA Sustainability Group partnered with Trussell Trust, a UK NGO which supports a nationwide network of food banks. Staff in Edinburgh volunteered at the Edinburgh Food Project — a member of the Trussell Trust's network — and held a fundraising event in aid of the project. The EMEA Working Group also implemented a payroll giving scheme, which makes charitable giving more efficient for both staff and their selected charities.
US
In 2020, the New York office held two food drives and donated a total of over 22kg of food to the Bowery Mission Food Kitchen. The US office also supported the Classical Theatre of Harlem (CTH), which provides theatre-based educational programmes to underserved communities in Harlem and surrounding areas. The donation went towards funding CTH's digital production hub, which will allow it to reach out to audiences throughout the country and around the world.
Environment and Climate
---
Japan
The Japan Environment Working Group aims to encourage environmental management through office activities such as energy and resource conservation. In 2020, an expert in environmental protection who works with the UN Environment Programme Finance Initiative and the World Wildlife Fund Japan spoke at an internal seminar, giving employees an opportunity to learn from someone at the forefront of the movement. The Working Group also conducted a company-wide survey to gauge how the shift to telecommuting and reduced business travel has benefitted the environment.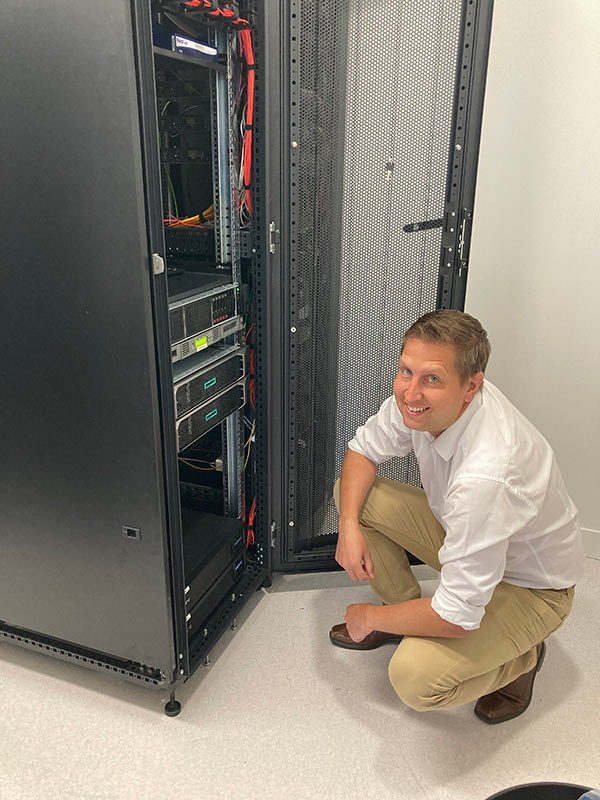 New Zealand
When the New Zealand office upgraded its servers, staff realised that improving their equipment configuration would mean a vast uptick in power consumption in order to bring equipment up to standard. Their Swedish IT specialist was able to solve the problem by compressing data that is not being used. This technique, called hyper-converged infrastructure, is about 90% more energy efficient from a data storage perspective than a standard set up. As a result, the New Zealand office's server power consumption is now about a third to a half of what it otherwise would have been.
Back to Sustainability