Nikko AM Japan Value Fund Rated by RSMR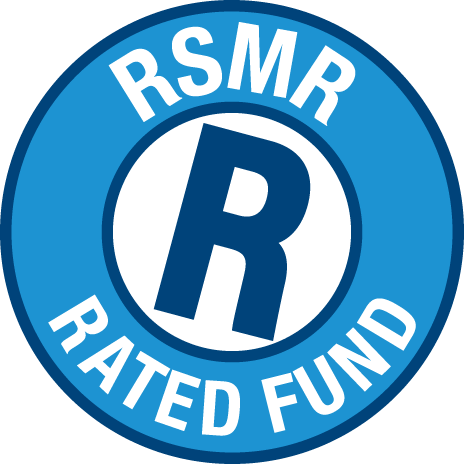 Following a rigorous due diligence process, the Nikko AM Japan Value Fund has received an RSMR Rating. The Fund is now one of only 300 RSMR Rated funds, selected from an Investment Association universe of 4,500. You can read the full RSMR Fund Profile HERE. Under RSMR's binary system, a fund is either rated or it is not and they take a qualitative approach to fund rating. While past performance and risk measures play a role in fund rating, their research team rely on face-to-face meetings with fund managers and management teams across the globe to establish how they will continue to develop performance. RSMR also undertake thoughtful and detailed analysis of social, governmental and market factors to build a picture of the fund over the coming years.
Learn more about the Nikko AM Japan Value Fund HERE.
Risk Information

UN SDG Risk: In the event the degree of positive impact towards the UN SDGs of a company and/or its technology changes resulting in the Investment Manager having to sell the security, neither the Sub-Fund, the Investment Manager, Management Company nor the Investment Adviser accepts liability in relation to such change.
Operational risk - due to issues such as natural disasters, technical problems and fraud.
Liquidity risk - investments that could have a lower level of liquidity due to (extreme) market conditions or issuer-specific factors and or large redemptions of shareholders. Liquidity risk is the risk that a position in the portfolio cannot be sold, liquidated or closed at limited cost in an adequately short time frame as required to meet liabilities of the Sub-Fund.
Derivative risk - the Sub-Fund may use derivatives as described in the Objectives and Investment Policy. Use of derivatives results in higher chances of loss due to the use of leverage, or borrowing. Derivatives allow investors to earn large returns from small movements in the underlying asset's price. However, investors could lose large amounts if the price of the underlying assets moves against them significantly.
Counterparty risk - the possibility that the counterparty, such as brokers, clearing houses and other agents be unable to perform its obligations due to insolvency, bankruptcy or other causes.
Sustainability Risk
- the risk arising from any environmental, social or governance events or conditions that, were they to occur, could cause material negative impact on the value of the investment. Specific sustainability risk can vary for each product and asset class, and include but are not limited to: Transition Risk, Physical Risk, Social Risk and Governance Risk.
Important Information
Nikko AM Global Umbrella Fund is an open-ended investment company established in Luxembourg (the "Fund"). This information has been issued by Nikko Asset Management Europe Ltd and is not aimed at or intended to be read by investors in any country in which the Fund is not authorised. The Fund is registered in France, Germany, Italy, Luxembourg, Netherlands, Singapore (restricted registration), Spain, Switzerland and the UK. Some sub-funds and/or share classes may not be available in all jurisdictions. This material is for information only and is not a recommendation to sell or purchase any investment. Any investment in the Fund may only be made on the basis of the current Prospectus and the Key Investor Information Document (KIID), as well as the latest annual or interim reports. Please refer to the "Risk Factors" for all risks applicable in investing in this Fund. These documents are available from our website emea.nikkoam.com or can be obtained free of charge from the Funds registered office in Luxembourg: Private Business Center 32 – 36, boulevard d'Avranches, L-1160 Luxembourg, Luxembourg. Swiss representative, Swiss paying agent and place of jurisdiction in Switzerland: BNP Paribas, Paris, Zurich Branch, Selnaustrasse 16, 8002 Zurich. Telephone: +41 582 126374. Past performance is not a guide to future performance. Market and currency movements may cause the capital value of shares and income from them to fall as well as rise and you may get back less than you invested.